Click Here for a Printable
Agenda at a Glance.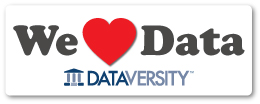 Why Your Business Users Need to Love Metadata
- Sponsored by ASG
Creating an Actionable View of Data with Data Virtualization
- Sponsored by MarkLogic
Master Data Management Decisions Made by the Data Governance Organization
- Sponsored by First San Francisco Partners


Big Challenges in Data Modeling with Karen Lopez
Real-World Data Governance with Bob Seiner
Data-Ed Online with Dr. Peter Aiken

Enterprise Data World is the business world's most comprehensive educational event about data and information management. Over five days, EDW presents a diverse schedule of programming that addresses every level of proficiency, including keynotes, workshops, tutorials, case studies, and discussions.
Data Governance & Stewardship
Big Data
Master Data Management (MDM)
Data Architecture
Enterprise Information Management
Data Quality
Unstructured Data
Data-driven Business
Analytics and Business Intelligence

Cloud-based Data
NoSQL, Non-relational Databases and Hadoop
Data & Application Integration
Metadata
Modeling
Management & Methods
Agile Data
In addition, take advantage of two days of exhibits offering up-to-date solutions to your pressing data challenges from over 30 of the premier companies in the field.


Click here to view a partial list of who will be be attending the 2013 EDW Conference!